July is National Cleft and Craniofacial Awareness and Prevention Month, a time to raise awareness and improve understanding of children with craniofacial differences. UC Davis Children's Hospital's Cleft and Craniofacial Team, co-led by Craig Senders, professor emeritus of pediatric otolaryngology, and Travis Tollefson, professor and division chief of facial plastic and reconstructive surgery is a patient-centered group of interdisciplinary professionals providing care to these children.
Some of the more common craniofacial differences in patients include children born with clefts of the lip and palate and other conditions of the head, face and neck. Each year in the United States, approximately 2,600 babies are born with a cleft palate and 4,400 babies are born with a cleft lip, with or without a cleft palate. Children with cleft or other craniofacial differences may need special care in areas such as early feeding, speech instruction and socialization. This care is ideally provided by interdisciplinary teams from infancy to young adulthood. Comprehensive care includes nutrition specialists, speech-language pathologists, orthodontists, otolaryngologists and surgical teams.

The UC Davis Cleft and Craniofacial Team includes these specialists and offers comprehensive, interdisciplinary care to patients with cleft and craniofacial problems. More importantly, explains Tollefson, the team emphasizes ongoing support to patients and their families. Since the beginning of the pandemic, Christy Roth, program coordinator, and Adebola Olarewaju, nurse practitioner, have done extra work with families to provide regular social support. The team also has an ongoing quality improvement project, in which Spanish-speaking medical students validate the forms of primarily-Spanish-speaking parents, ensuring that their concerns are properly understood and addressed by the team.
"It's all about the kids and their parents, making sure that they are cared for," says Tollefson about the team. "The person who makes it all work in our pediatric multidisciplinary teams is an incredible person, Kathy Porter, our cleft team coordinator." Porter, Pediatric Special Programs Coordinator, explains that she feels her role with the craniofacial team is that of a patient advocate. "I love helping families navigate the intricacies and complexity of the medical field. The families can spend years – even decades – with our providers and services and I want to ensure it is as seamless and stress free as possible."
The faculty of the UC Davis Cleft and Craniofacial Reconstruction Program conduct research on the prevention and treatment of cleft and craniofacial issues. Tollefson notes that there are many exciting projects currently being conducted by the team.
One project, funded by a grant from the March of Dimes, will study the use of folic acid to decrease the incidence of cleft lip and palate. This will be a multicenter study, in which UC San Francisco and UC Davis will partner to determine the effectiveness of folic acid in preventing cleft lip or palate.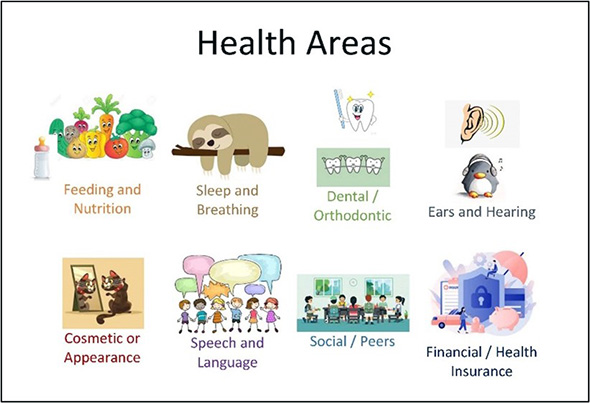 Jamie Funamura, chief of pediatric otolaryngology, is working on an ongoing research project examining the varying health priorities at different ages for children with cleft lip and/or palate from the patients' and families' perspectives. The goal is for multidisciplinary teams to better understand how to provide the best patient and family- centered care.
Tollefson and Roth have joined an exciting new study on the shape of muscles in the palate after surgical correction. This study will use a novel MRI that allows the 4–5-year-old child to have headphones and goggles on while the cleft team speech pathologist prompts them to speak. The MRI images are then interpreted to choose the best speech surgery for the child.
Tollefson, Roth, Olarewaju and UC Davis Pediatric Pulmonologist, Rory Kamerman-Kretzmer are key contributors to a group of cleft team professionals called Stakeholder Alliance for Children with Robin  Sequence (StARS): Building Capacity for PCORI (Patient Centered  Outcomes Research). They have enlisted parents and experts to better define strategies to improve care for children born with Robin Sequence.
Meet the Team
Craig W. Senders, M.D., FACS
Pediatric Otolaryngology Cleft & Craniofacial Program Co-Director
Travis T. Tollefson, M.D., M.P.H., FACS
Facial Plastic and Reconstructive Surgery Cleft & Craniofacial Program Co-Director
Christy Roth, M.S., CCC-SLP
Cleft & Craniofacial Program Coordinator
Madelena Martin, M.D.
Pediatric Geneticist
Robert S. Byrd, M.D., M.P.H.
Pediatrician
Adebola Olarewaju, M.S.N., P.N.P., Ph.D.
Nurse Practitioner
Audrey Bracchi, Au.D., F-AAA
Audiologist
Samantha McKinney, A.uD., F-AAA
Audiologist
Chuen Chie Chiang, D.D.S., M.S.
Orthodontist